Description
Complete Saddle With Full Accessories Pack
Load the camel with travel bags, water, and equipment for trekking or travel touristic trekking.
Premium saddle with comfort cushion for camel. The frame is for a two seats, it is adapted with bars front and back to carry large trekking loads, on the side the buckles to attach riders carry bags. Loading the bars with travelling cargo and attaching bags to the buckles. This saddle frame is guaranteed 10 years. If rider place is requires a seat, then opted for the half pack saddle.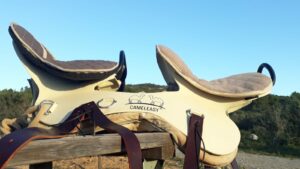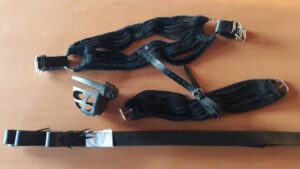 The cameleasy full pack saddle for trekking loads only, saddle is the only saddle that weighs 15 kg with bars and buckles, and guarantee for 10 years.